Huawei Enterprise Partner Conference 2016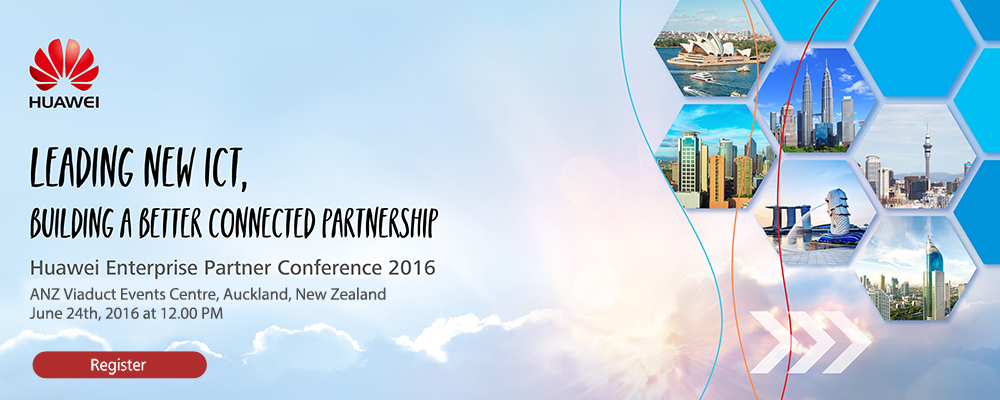 2016 is set to be an exciting year for Huawei and their partners. Join Huawei Enterprise to Build Better Connected Partnerships at the upcoming conference.
It is clear that in our increasingly digital world, successful development for any enterprise business group hinges on a comprehensive channel partner network.
Huawei have made great leaps forward in the New Zealand and Southern Pacific enterprise market, strengthening their channel business. Their upcoming conference is all about focusing on collaboration with their channel partners to continue business growth, reinforcing their 'win-win' relationship mentality.
What Huawei would like to achieve from the event is to present their strategy updates and commitment to their partners and the region.
The event, partnered by business technology products and associated services provider Atlas Gentech, will cover pressing topics relevant to the industry.
A provider of technology products and associated services to businesses via integrators and channel partners.
Many business leaders, IT professionals and influencers from across New Zealand will be attending the conference – it is certainly not one to be missed.
The Huawei Enterprise Partner Conference 2016 will take place at the Auckland ANZ Viaduct Events Centre on the 24th of June.
Visit http://huaweihcc.com/2016/nl/ to register. Click on "Enterprise Partner Conference (HPC)" when registering. You can also register to the Huawei Cloud Conference (HCC) in the morning.